Blender Conference 2015
Posted by Aidy Burrows on October 31st, 2015 | Comments (0)
Sadly there was a little hiccup with the provided laptops resolution on the projector so a portion of the right side was cut off. However, I intend to bring you these tutorials with extra info for all those who requested it.
If you've never been to a blender conference it's a bit of a whirlwind, i'll try and breeze through it for you…
VIRTUAL REALITY
So I'll kind of start in reverse, the first thing I did once I returned back home was try out the google cardboard VR headset that all the attendees got from the conference.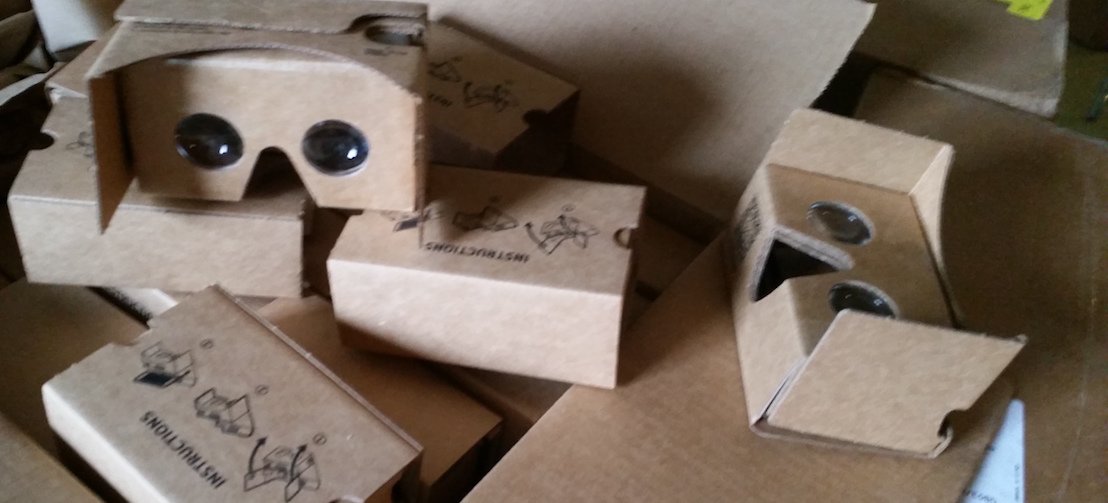 First I loaded up some Blender generated scenes from the newly released Vrais, more on that awesome project here.
Then went on to try out 360 degree youtube videos. If you've never had any VR experience before this can give you a gimpse into what all the fuss is about.
MANCHESTER BLENDER MEETUP POTENTIAL
One of the cool VR scenes currently available on Vrais is by Paul McManus, another fellow Northern English Blenderer, there appears to be surprisingly few of us so we're hoping to set up a Manchester based blender meetup at some point where we might be able to get more of us chatting with one another – I know we're out there!!!
Even Cardiff based Chris McFall (one of his early tutorials is available here) is up for attending! Finally managed to meet Chris after working separate shifts as it were on Tom Haines 3dAmi super rapid summer school.
ARRIVAL
The first folks I saw after getting into the Stayokay hostel was the super nice Gleb and his wife Leena from Creative Shrimp. Probably not too surprisingly as we'd arranged to share a room.
The 4th bunkbed in the room remained unoccupied and was a bit of a mystery who would fill it, turns out it was another Blender conference attendee! Wybren of the awesome addon Grove! 🙂
Gleb was there to do his talk on lighting and seemed a little nervous so we took the opportunity to have a kind of practice run through our presentations with each other.
IT BEGINS
Ton kicks it off each year and then we were straight into Glebs lighting talk. He needn't have worried it was great and he made it look easy.
A talk that you maybe especially interested in is Ton's 2.8 workflow project. If you find yourself watching a few talks and are confused at any mention of 'wireframes' or more to the point 'no wireframes!!' that seem slightly out of place it's because of this talk. All in good fun of course.
The blender institutes own Hjalti closed out the day with an ever entertaining talk on animation.
After a little break it was onto the Suzanne festival screenings. Many awesome works as always. One that will be sticking in my mind for quite some time will be Spin da floor. That found me somewhat unprepared and was an awesome unabashed digital experience!! However, for next year I have now assimilated the style into my expectations and think it will now be harder to surprise me next year! 😀
SATURDAY
A whirlwind of great scheduled talks to go through and then it was onto the open stage lightning talks which are always a treat.
Then it's the suzanne awards ceremony – congrats to the winners.
Then it was onto the dinner, it always irks me when I eat out and feel I could have made it better myself, this was NOT the case here. Though it was really quite surprising how many small dishes kept coming it seemed to last for hours.
I spent most of the meal chatting with Julian Eisel who's working on Blender's UI. Julian is a native German speaker and between him and Gleb (from Belarus) who was sat opposite we explored some regional English speaking accents. Apparently my northern English pronunciation of 'De-Bugging' is a bit odd, but in a good way. 
Later I managed a chat with Sean Kennedy (who didn't come to watch my talk by the way – the nerve!!! Oh ok, i'll let him off I didn't get to see his at the time either, after all we were both scheduled to talk at the same time).
There is so much great stuff on, the only downside is sometimes you miss the opportunity to talk with someone about their ideas because you don't get to see their talk until you get home. But well, there's always next year!
Sean's talk was one of those I was most looking forward to but at least I managed to speak to him about well, for some reason mostly Space. I can't exactly say how we got onto that, but the walk back (once we were facing the right way) led us ultimately talking about the new Neil deGrasse Tyson Cosmos show.
ANIMATIONS
You get to see plenty of stories at the conference, as well as a few debuts, such as Glass Half by the Blender Institute.
They even made up their own language, that's the level we're talking about here folks.
Cosmos Laundromat works so brilliantly on the big screen, it's surely how it's meant to be seen and heard.
Something that has struck a chord with me and inspires me to make my own animations is the work of Daniel M Lara, whom you may remember from the great grease pencil experiments. His new film Alike (which you may recognize from the current blender splash screen) touches the heartstrings and should surely do well in the festivals. 
SUNDAY
Final day of more high caliber talks, and for some a final chance to chat with the other attendees.
Bart from Blender Nation popped in, always great to see familiar faces from last year.
Agenzas Bros put me through their rapid fire questions along with a whole load of other blender peeps.
An entertaining talk that stood out for me (due to the way i'm using cloth and will be using much more of it) was by Richard Colburn on Blender's upcoming cloth that he's been working on and has permission to share with us all. I love seeing stuff like this. So much good stuff to look forward to. 😀
MONDAY – ITS ALL OVER
Exiting the hostel it's then a stroll over to the Blender Institute to get a hands on look at the blender machines glowing kernel. (Somehow I ended up singing and playing guitar with Gleb.)
What's always so striking is the accessibility of the developers, the fact that you can chat with a whole bunch of them and ask direct questions about it. TILEABLE NOISE PLEASE!!!!
And that of course is just scratching the surface, there are many more amazing people doing amazing things at the blender conference.
Car manufacturing design, 3d printing, all manner of awesome research projects.
Reviews of where Blender is up to with it's UI, Cycles, Asset management.
Exploration of the current Institute projects creative process, Cosmos Laundromat, Glass Half, and many others such as Pepeland's Alike.
I left with a sense that it's all about sharing, basically the spreading of information, getting person A to talk with person B and creating an awesome thing.
Collaboration, cooperation and a whole lot of standing on the shoulders of giants (well they are very tall in the Netherlands.)
 Thanks to Peter Baintner for putting the above vid together.
See you next year! 🙂
Aidy.